Yet another Book of the Month Club suggestion, I got Camille Perri's When Katie Met Cassidy on my Kobo as some light-hearted reading that I felt I needed. Plus, when I read this towards the end of June, it was a great way to send off Pride Month.
The story focuses on Katie as her social life is crumbling around her. Her fiance has left her, having had an affair with her best friend, and taken everyone in their friend group with him. Her apartment is a depressive episode brought to life, and she is still struggling to keep her head up in her firm as a lawyer. But then Cassidy, a no-fucks-given, proudly gay lawyer with an opposing firm.
Quickly Katie's life in back on track, if only a very different one, as she learns to things about herself and what her life in New York can mean.
I really enjoyed this story despite it's flaws and it was honestly just a fun, queer story about fun, queer people. As someone who is a part of the LBGT+ community, I found my experiences relate a lot to Cassidy's. I have also known people who are very much like Katie in which they have never before questioned their sexuality until that one person comes into their lives. It's those things that really stood out to me in this book is that the main characters felt like real people I know and love.
For the most part, I enjoyed Cassidy's friends and appreciated how Katie's struggle with such a new part of her life was handled. But all of that being said, I found some moments to be more than a little bi-phobic or even gatekeeping against bisexuals who have only recently discovered that part of themselves. It made me uncomfortable but I did keep reading as that section of the story didn't really come into play until more towards the end of the book.
Was it my favourite read of the year? Not quite. But it was a lot of fun to read and I would still recommend it to my friends looking for some wlw stories that don't end in someone dying. I'll certainly be checking out Perri's other books in the future.
---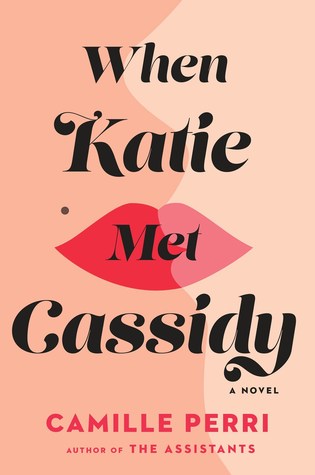 Author: Camille Perri
Published: June 19, 2018
Pages: 272
Publisher: G.P. Putnam's Sons
ISBN: 9780735212817
Synopsis: Katie Daniels is a perfection-seeking 28-year-old lawyer living the New York dream. She's engaged to charming art curator Paul Michael, has successfully made her way up the ladder at a multinational law firm and has a hold on apartments in Soho and the West Village. Suffice it to say, she has come a long way from her Kentucky upbringing.
But the rug is swept from under Katie when she is suddenly dumped by her fiance, Paul Michael, leaving her devastated and completely lost. On a whim, she agrees to have a drink with Cassidy Price-a self-assured, sexually promiscuous woman she meets at work. The two form a newfound friendship, which soon brings into question everything Katie thought she knew about sex—and love.